Melissa Nelms felt it was important to provide a place in the Bluff City for people of color with creative abilities to come together in one space.
It is why the local entrepreneur is creating the Culture Collab, which is expected to be a new coworking and networking hub geared toward Black, Indigenous, and people of color (BIPOC) creators and entrepreneurs.
The Culture Collab is set to open its doors on March 1. A soft opening is expected to take place on Feb. 27 for the public to come view the space and find out more about the Culture Collab's focus.
Nelms is also the owner of Virtual Vision Brand, which she founded in December 2019. The agency focuses on business development, brand partnership, and administrative and personal brand management with clients across the country.
She said in her work with creatives and entrepreneurs in bigger cities like New York, Atlanta, and Los Angeles that they often find assistance from a strong network of peers coming together to share ideas and collaborate together.
Providing opportunity
Nelms believes Culture Collab can provide a hub for that type of interaction for creatives in Memphis, while also helping to scale Memphis-based businesses and talent through a series of events, workshops, and networking opportunities.
"In working with talent in these other cities, Memphis is just as talented, but we don't necessarily get the same exposure as these other cities," she said. "We will have an occasional networking event that we'll have here in Memphis, and they're really good. But I want to have a place outside of these networking events where we can collaborate and build together."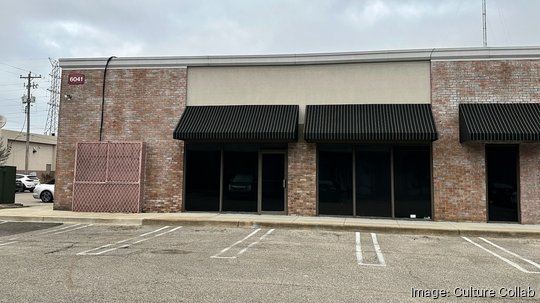 Culture Collab
Nelms also wanted to provide a place where BIPOCs can work together to help maximize their earning potential.
"It is a documented fact that BIPOCs are paid significantly less than their [white] counterparts," she said. "With us providing a space of collaboration and networking, this also allows them to hopefully help grow their brands."
Culture Collab is set to be located in a 2,400-square-foot space at 6041 Mt. Moriah Road Extended, Suite 1 and 2. Nelms said she signed a three-year lease with CBRE for the space.
She views Hickory Hill as the best choice for Culture Collab.
"It's pretty centrally located to the rest of the city," she said. "It's right off [Interstate] 240 and [Highway] 385, so it has quick access from the interstate and anyone can come and attend. … I'm right next to Latino Memphis, which [serves] the Hispanic population. There are a lot of temporary agencies that also serve a lot of Hispanic and BIPOC individuals. So, why not be in the community of people that look like us?"
What's inside Culture Collab?
According to Nelms, the space for Culture Collab is expected to house up to 50 small businesses.
The building is set to have two separate community rooms. One setup is office style, consisting of desks and chairs, while the other is a more casual setting that is expected to be equipped with couches along with bean bag chairs.
The space is also expected to have private offices available with desks and chairs provided. Nelms said the membership fee to use the Culture Collab space is between $250 to $450 a month. The $250 a month rate allows members access to the common working spaces, while the $450 month rate is for the private office rentals.
Culture Collab is expected to have Wi-Fi, coffee, water, snacks, a printer room, and a conference room. Nelms, who is a certified notary public, plans to offer notary services. She said for entrepreneurs and small businesses working remotely the space can be used as their virtual address. She noted that Culture Collab is getting traction for those looking to be members.
"I have received some interest in this space not only from [potential] members, but also some local organizations that have reached out to find out the capacity if they wanted to have events and businesses [here], as well," Nelms said.
This article was originally published at "bizjournals.com'